Abrazar, tetralogía de arte interdisciplinario 2014.
Manuela Talledo
Lima.
"I have 4 daughters, I like knitting, my great grandfather was born in Austria."
PAPA A LA HUANCAÍNA:
Two spice ¨ajies¨ Mirasol (look like chillis, but orange)
200 gr fresh cheese (its white and it doesn´t melt)
1 tooth of garlic (not powder)
4 crackers
1/2 lemon
1/2 lettuce
1/2 egg
1/2 cup of milk
1 black olivesalt
kitchen oil (the amount you feel it)
1 potatoshredded parsley.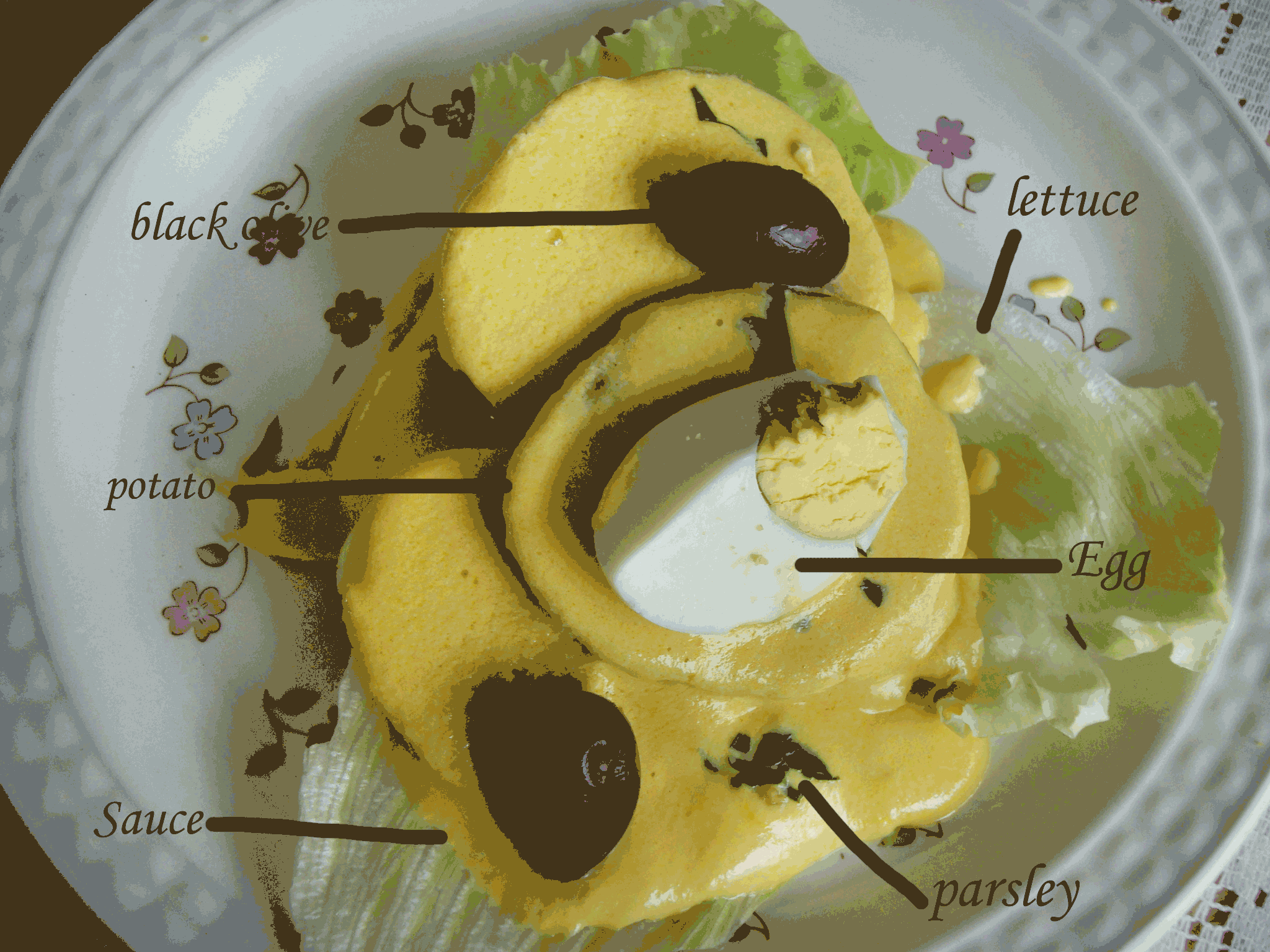 Preparing:
Boil the spicy orange chilli in water (in order to keep the taste but not the spice). Then put it in the mixer machine with the fresh cheese, the garlic, milk and crackers. Mix al those ingredients, and while they are mixing put salt (less than a tbsp) and the kitchen oil and the lemon. At the same time, put the potato in a casserole to cook with water. And the egg. You can do it in the same casserole. When the potato is ready, and the mixing sauce is done, you peel the potato and put it on a plate (dish) then you spread the sauce around and in the potato. Then you peel the egg, cut it in half and put it in top of everything as a decoration (same with the black olive)